MASONS CHARITABLE FOUNDATION – GRANT TO SUFFOLK SCOUTS
Voting has now opened for bids to share in the Masons Charitable Foundation's £50,000 give away in Suffolk. We are one of six charities competing.
Jane, our County Commissioner said:
"A grant of £25,000 would make a huge difference to our work. I would urge anyone and everyone to go online and vote for Suffolk County Scout Council. Please remember that every single vote counts. Any money Suffolk Scouts is awarded will go towards a Growth project that will be running for the next three years to eliminate our waiting list of 582 young people in the county. We need at least 150 new Leaders and supporters.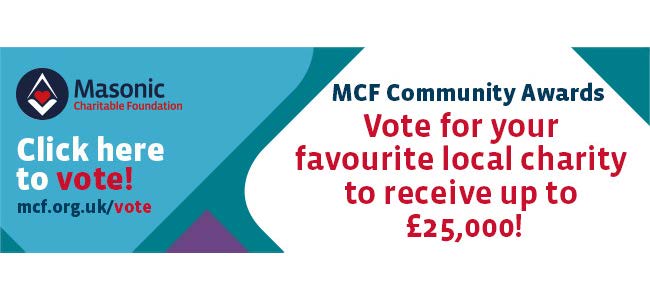 A professional Growth and Development Officer is being employed by Gilwell, the Headquarters of Scouting in the UK, to work together with the three counties of Suffolk, Essex and Bedfordshire, and Suffolk County Scout Council are contributing £5,000 each year as our share of his/her salary. The extra money will help to pay for venues and the hire of potential HQs in which the new Groups/Sections can meet".
The Masonic Charitable Foundation obtains all its funding from Freemasons and their families. It is estimated that half of Freemasonry's total charitable expenditure of over £33m goes to charities that help people in communities across the country.
Ian Yeldham, the Provincial Grand Master from Suffolk Freemasons said:
"We are proud to be able to support many charities across Suffolk, but in this special 300th anniversary year we want to involve the public, as well as local Freemasons, in deciding which of the nominated charities should benefit most. I urge everyone to visit the website and vote."
To vote for Suffolk County Scout Council to win up to £25,000, visit mcf.org.uk/vote and vote for Suffolk County Scout Council, please before 31 July