You may not be Optimus Prime but you can still help transform young lives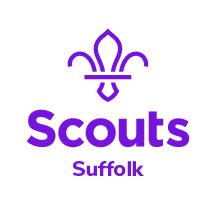 Can you help support and inspire? If so, Suffolk Scouts have a vacancy for an Assistant County Commissioner - Scout Network
We prepare over 6,000 young people across Suffolk with skills for life. But who helps us ensure we are "doing our best"? People like you.
As Assistant County Commissioner - Scout Network (ACC Network), you are not directly involved with Leaders in a Scout Group or District, but the District Scout Network Commissioners (DSNC) and the young people (aged 18-25) they work with will be the end users of all your endeavours.
The Assistant County Commissioner has overall responsibility for supporting the county with particular emphasis on direction, strategy and ensuring that an excellent programme and support is in place for Network members. You will work with and support District Scout Network Commissioners to ensure that each Network has active programmes enabling top awards to be achieved. This supports the Skills for Life work stream "Programme" - A fun, enjoyable, high quality programme consistently delivered and supported by simple (digital) tools.
The practical reality of the needs of Scouting at local level within the Scout Network should be your focus and priority.
Helping more young people to enjoy better Scouting through delivery of a Balanced Programme and supporting adults committed to delivering this on a regular basis, is where the ACC Network comes in. As young people progress through the Movement, the Programme and activities will become more challenging. For our adults, there is the task of developing and facilitating a progressive Programme to meet the young person's expectations. To do this, they will need support by way of expertise, resources, information and training. Finding ways of how to meet their needs and make the job easier is the challenge facing ACC's and the Sectional Assistant District Commissioners.
You will know how to motivate people, produce plans and have the charisma to inspire your team. Above all, you will believe passionately in Scouting for All, helping Scouting grow, become more inclusive, more youth shaped and make a positive impact in local communities.
It's a challenging role, but the rewards are huge, improving the outcomes of thousands of young people across Suffolk
Suffolk Scouts is part of the Scouts, offering fun, friendship and skills for life to over 460,000 young people across the UK.
Interested?
Contact Keith Gleen on 07483 211922
or email This email address is being protected from spambots. You need JavaScript enabled to view it.
Closing date for applications 31st May 2020