#Adventure Continues - Challenge 7 : Helping our Communities
The next #AdventureContinues Challenge 7 is all about you being able to 'Help our Communities. You can find out more details on the link - Challenges and also on the specific links on the menu bar for more details.
Suffolk Coronavirus Community Fund & Gimme5
Police and Crime Commissioner for Suffolk and former scout, Tim Passmore, is urging the Suffolk scouting community to support the Suffolk Coronavirus Community Fund. He recorded a short video for us that you can see here on YouTube
This fund is helping to fight the impact of Coronavirus in our county. Here are a couple of examples of how the fund has already made a difference for young people: Level two youth project and Green Light Trust
Gone Home - Paul Gore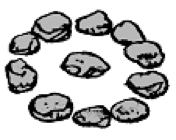 We have recently learned that Paul Gore has passed away after being diagnosed with a brain tumour earlier this year. Paul held many roles and was a life-long scout from Wolf Cub to Assistant District Commissioner in the Basildon (Essex) and Wolsey Districts. He was awarded the Silver Acorn in 2012 and had completed 44 years adult service. He will be missed by many of the leaders and committee members he always had time for. Our thoughts are with his family at this time.
#Adventure Continues - Challenge 6 - Shout about Suffolk
The #AdventureContinues Challenge 6 is all about you being able to 'Shout about Suffolk'. You can find out more details on the link - Challenges
COVID-19 News Bulletin #8 - 27th May 2020
As we move into yet another month of restrictions there is little sign of an early return to normal scouting activities. Whist online scouting helps our young people continue to have some contact with scouting activities, it is at this time of year that many of us would be heading off for more adventurous activities. We can at least make plans for events and adventure for that magical time when normal service resumes. You can follow our news and ideas at https://www.suffolkscouts.org.uk/coronovirus. All content we post will be based on UK Government and The Scout Association guidelines. Our Facebook and Twitter pages will be updated with pictures and videos of what our young people are up to regarding Scouting.
Suffolk Scouting Sunflower Challenge: Supporting Age UK Suffolk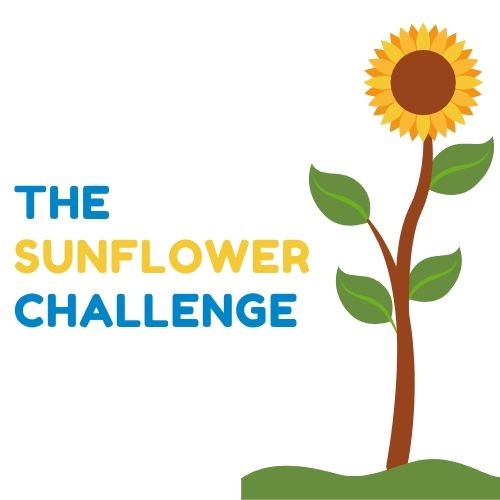 We are pleased to announce a Community Impact fund raising project with Age UK Suffolk. The value of intergenerational relationships in our community is a part of the values of Scouting. With the country starting to think about a "new normal", the reality is that for many thousands of older people, this could be a while away. Older people are by nature of their age, in the more vulnerable pockets of our society and could face longer periods of time in their own homes, or with restrictions in going out and about – and this contributes to an already desperate problem in Suffolk around loneliness and social isolation.
Suffolk Scouts will be leading a fund raising initiative to grow and have sponsored a Sunflower based on its maximum height. We have about 6,000 Beavers, Cubs, Scouts and Explorers which equates to a lot of sunflowers and turning Suffolk golden yellow! We look forwards to lots of posts on Facebook of sunflowers and please send your photos in. Once the sunflower has been grown the flower can be donated to an elderly person to brighten up their life.
Funds raised will go towards new services that Age UK Suffolk have been running. Emergency Shopping Service and Good Day Calls services.
Sunflower seeds can be got FREE of charge from selected East of England Co-op stores (with garden outlets). Just provide evidence that you are a member e.g. badge, uniform, scarf. Many thanks to the East of England Co-op. Full details are available here.
Getting Food Savvy - Competition for Beavers & Cubs
Calling all Cubs and Beavers in Suffolk. We need you to help us to save food and get Food Savvy!

Delicious Drawings is an exciting and creative art competition for primary school aged children in Suffolk to get their creative juice flowing, to help us think about the value of food and show how you can stop tasty food ending up in the bin. It could be the perfect half term project!
There are some great prizes to be won! All the competition details can be found by heading to our website www.foodsavvy.org.uk/kids-competition (or click on the picture above).
The competition will run for one month with the deadline for emailed entries being Friday 20th June.
Good luck!
The Food Savvy Team