Climbing Consultation
As part of the rolling review of the governance of activities within Scouting, HQ have launched a consultation document on the way climbing is managed and operated.
The proposals contained are based on all the comments and thoughts they received in the initial consultation as part of this review and the full details can be seen in the document available below.

Jenny's Journal - Oct-12 (2)
I have just had a busy weekend. On Saturday I was presenting and facilitating on the training Academy at Hallowtree. It was super to meet up with new Leaders and to hear about all the good things they are doing in their sections.
It was great also to catch up with old friends. That's the great bonus of getting all your training done over a weekend.

TEECH - Shoebox Appeal 2012
Details for the TEECH charity Xmas Appeal is on the attached poster.


Stowmarket Show - "Scoutings Got Talent"
UPDATE: Article in the local paper!....see link below..

The Stowmarket District's Show, "Scoutings Got Talent" is on at the Regal Theatre, Stowmarket from 28th Nov until 1st Dec.

Details in the calendar and the attached poster:

Stowmarket Mercury - 18-Oct-12 (extract)

Wolsey Beaver Sausage Sizzle
The Beavers in Wolsey met at Hallowtree Scout Camp for their annual Sausage Sizzle. They took part in a variety of activities and the evening was finished with a campfire sing-a-long, hot dogs and a mug of hot chocolate.
Thanks to all for their help and support - and Tony Flury for the photo.
Beaver's Box-Car Rally
On a bright sunny morning in late September, 65 beaver scouts from 9 colonies in the Bury St.Edmunds district gathered at Bradfield Park. They spent the morning making their own box car using boxes, paper plates, copious parcel tape, paint and other junk materials. Their imagination abounded as numerous ingenious designs for box cars emerged.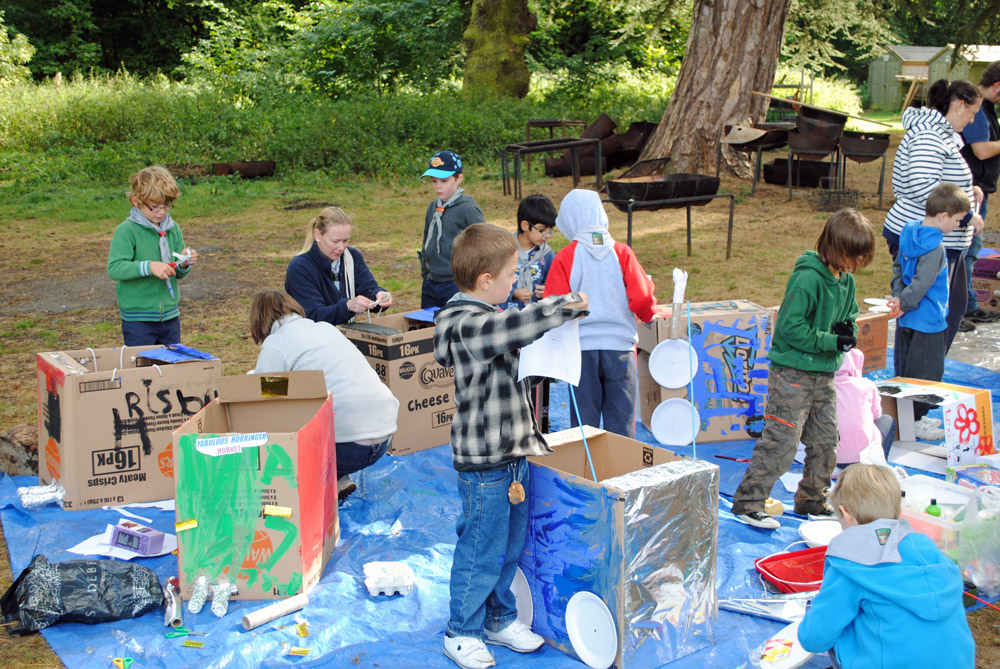 Suffolk Network
The Network section has been updated with the latest information about their activities in Suffolk. Explorers - look out for a Hub near you!