A message from the County Commissioner
A video message from Jane Dickinson, County Commissioner.

Please click on the 'Read more' link below to view the window on the next page.

Skills Academy : June-2019
The Skills Academy is being run for adults to brush up their skills for a number of scouting activities on 1/2 June at Hallowtree.
The options available include pioneering, backwoods cooking, paracording & jig-making, shelter building from manmade & natutral materials, campfire skills, Lashings, basic knots, firelighting, survival skills, useful camp gadgets and knife,axe & saw (incl whittling/carving). Two are full day activities. Costs are £10 for a full day or £5 for a morning or afternoon session.
Please book your module choice(s) on the
Training Manager
tool (you'll need to login to book). Spaces are limited according to activity.
British Canoeing Paddlesport Instructor Course
This is the training and assessment course for the British Canoeing Paddlesport Instructor course. Please make sure that you have read the BC web site for the requirements and prior registration.

You need a current FSRT and BC Registration in order to attend this course. Equipment and students will be provided for the day, but you are free bring your own equipment.

Saturday and Sunday 11th and 12th May 2019 09.30 – 17.30 at the Deben Watersports Centre.

CMAT Rock Climbing/Abseiling & Off-road Biking - April 2019
Rock Climbing event based at Glenbrook Activity Centre

Sat April 27rd to Sun April 28th 2019 (arriving Fri night 26th)


For Scouts (minimum age 11 years at 01/04/2019) Explorer Scouts, Network and Leaders, Assistant Leaders, Section/Unit Assistants and other approved adults.


Scouts should ideally be accompanied by a Troop Leader or approved adult. There are a limited number of places available to unaccompanied Scouts and bookings will be accepted at the discretion of the organizing Team.


The activities on offer will be hill walking and rock climbing/abseiling and off-road biking; the activity level will be tailored to the ability and experience of those attending.


For full details - please download the Word application form available at the CMAT Activities page or the Calendar entry.
S.A.I.D Workshop
Would you like some support and useable strategies for providing reasonable adjustments for the young people your sections?

If you would like to join us and develop opportunities for your young people, then please come along to a session being run by the S.A.I.D Team from Scout HQ.
The SAID Team are a group of specialist advisers with expertise in ensuring scouting provision is inclusive, accessible and as diverse as the communities in which we live.
The team will be on hand with workshops to equip adult volunteers in Scouting with practical skills, knowledge and confidence to support inclusive Scouting on Saturday 9th March, 8.45am - 12pm at The Blackbourne Community Centre, Elmswell, IP30 9GY.
Due to likely high demand, please confirm you will be attending via Keri John at

This email address is being protected from spambots. You need JavaScript enabled to view it.

- thank you


Gone Home: Howard Shedden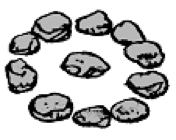 Howard Shedden passed away in Bury St Edmunds hospital on Sunday morning. He was active in the Sudbury district as ADC Scouts and at County level, was a trainer passing on his pioneering skills. His cremation will be at Bury St Edmunds crematorium on Monday 18th March at 13:30
Orwell Challenge 2019
You may like to take part in the Orwell Challenge 2019 as part of any group fund-raising activities. If you register before the end of February, you can take advantage of a discount. The attached leaflet contains all the information.