Welcome!
Welcome to the online home of Scouting in Suffolk. We'll aim to bring you all the latest news and resources we can to help you in the day to day fun, challenges and adventures in Scouting, regardless if you're a parent, young person or leader!
We hope you find this website useful and if there's something you would like to see, something we have spelled wrongly or you just want to let us know about something, then please get in touch via the "Contact Us" links!
New account requests
If you apply for an account on Suffolk Scouts and encounter a 'V1 Unsupported' message at the bottom of the form in the reCaptcha box, just press the top button in the box (with a arrows in a circle) to refresh the security check request.
A new version of reCaptcha is out and will be updated on this website shortly.
Rama's Roundup - Jan/Feb 2018
Rama's Roundup – (all suggestions gratefully received for an alternative title!)
Firstly may I take this opportunity to wish you all a very Happy New Year.
Last term I managed to get out to start visiting several troops, units and districts and would like to thank you all for your hospitality. It some respects it was a term of campfires with a fantastic bonfire and fireworks display at Bungay (good luck in devising the next method of lighting the bonfire on a raft on the middle of the river) and Bury District's Carols around the Campfire at RAF Honington.
The Ringtail Review - Jan/Feb 2018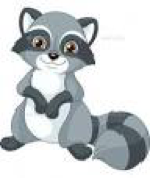 It may have got chillier but the weather has not stopped the 6-11 year olds of Suffolk exploring and continuing to carry out great Scouting.
The Smartie Challenge has finished on a very high note with Debenham Beavers raising £50 for the local hospice HOPS, which came and ran a disability evening and where the cheque was presented to them at the end of the evening. And to top that I was invited to go along to the TOPCATS grand opening of their sensory room. This fantastic resource was completed with their money raised by the Lowestoft Beavers. I was unfortunately unable to attend the event but I asked Gemma, acting ADC Lowestoft to go on my behalf. Gemma felt blessed knowing that her colonies have helped in such a tremendous way and helping their local people.
Commissioner's Corner - 'Sup Suffolk - Jan-18
Hello Suffolk
I hope you all had a lovely Christmas and enjoyed the New Year celebrations. It is hard to believe that we are already in the middle of January.But time does press on and so does the scouting that we do, to facilitate our young people in their development.I must apologise for the delay in getting County News to you this month, time just seems to have slipped past so quickly and I have been a little bit preoccupied waiting for my first granddaughter to arrive.
It looks set to be a busy term. I recently met with the Assistant County Commissioner Team, to plan the next strategic steps for Suffolk as we move ever faster into 2018. I was excited by the vision of our ACC's and their plans for development. The experiences offered by CMAT and the water team, demonstrated so clearly to me the calibre of skilled leaders that we have in our county. It was particularly exciting; to learn that firm measures are being put in place to enable young people to become permit holders for a variety of activities. This approach to giving young people responsibility for themselves and others, demonstrates very clearly the youth shaped mind-set that runs as a fundamental tenant of all that we do in our County.
County News Jan-Feb 2018 now available
County News for Jan-Feb 2018 is now available on the website for registered users via the "User Menu" and "County News" link.
If you don't have an account, please request one using the link in the "My Account" area and respond to the follow-up e-mail (check spam/junk mailboxes).
If you have log-in issues, please contact us using the Helpdesk system
We welcome any Scouting stories and can polish up the words if you give us the basic facts...
....we like pictures too BUT please could you send any pictures as JPEG files rather than embedding them in Word documents as it saves a lot of time and will result in a better quality image appearing in the final copy!
The next copy of County News is Mar-Apr 2018. Copy is required by 28th Feb 2018.
Send everything to the new

This email address is being protected from spambots. You need JavaScript enabled to view it.

mailbox (click on the link to open your e-mail program
CN Archive: Earlier editions and specials are available from the County News Archive link.
CMAT Hillwalking - Snowdonia Mar-18
Details for the CMAT hillwalking assessment weekend are now available
This eventwill be based at Yr Hafod in Snowdoniaand is an opportunity for Leaders and experienced Explorers to head to the mountains to camp out in the wild, improve and test their mountain leadership skills and techniques. NOTE: Explorers MUST have previously attended a CMAT hillwalking training session.
The weekend will be tailored to suit individual requirements and training needs. We will cover night navigation, micro navigation, rope work and party management. There will be an opportunity to be assessed for an Activity Permit: please note that you must wild camp for this assessment.
Happy New Year 2018
As we draw 2017 to a close, I would like to thank you all for your dedication, your passion and for the difference you have made to young people's lives throughout Suffolk.
I wish you all a very Happy New Year and look forward to catching up with you throughout 2018!
Have a great night folks!
Jane Dickinson
County Commissioner