Welcome!
Welcome to the online home of Scouting in Suffolk. We'll aim to bring you all the latest news and resources we can to help you in the day to day fun, challenges and adventures in Scouting, regardless if you're a parent, young person or leader!
We hope you find this website useful and if there's something you would like to see, something we have spelled wrongly or you just want to let us know about something, then please get in touch via the "Contact Us" links!
Water activities for 2017/18 updated
Please note that the Water Activities calendar has been updated for the remainder of 2017 and also for 2018.
Please go to the
Water Activities page
to find out more and the links for bookings.
County AGM - 2017

Jane Dickinson (County Commissioner) and
Peter Jones (County Chairman)

Request the pleasure of your company at
the Annual General Meeting of the Suffolk County Scout Council
Thursday 28th September 2017, 7pm for 8pm at
Stowmarket Scout Centre,
Milton Road, Stowmarket, IP14 1EX
Light refreshments will be served from 7.00pm to 8.00pm
RSVP to: Peter Buckle, County Secretary,
143 Cauldwell Hall Road, Ipswich, IP4 5BS.
Tel no: 01473 711678 e-mail:

This email address is being protected from spambots. You need JavaScript enabled to view it.
Commissioner's Corner - 'Sup Suffolk - Jul-17
Happy summer to all of you wonderful scouting volunteers, what a busy couple of months it has been!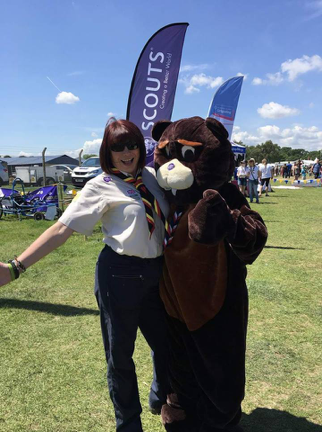 The fabulous weather arrived just in time for many district and group camps, as well as a host of other amazing events, including The Suffolk Show. Deben district manned a very busy stand during the two days at Trinity Park, along with supporters from Orwell and the County Team. Mr Beaver stole the show of course, as he leapt around the show ground entertaining young people and the 4x4 drivers too. He even managed to hitch a lift! My sincere thanks go to Deben and to all of those who came along to help at this special event, particularly Paddy Jackaman (aka Mr Beaver) for his unrelenting enthusiasm.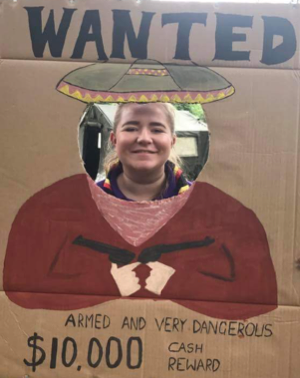 Ollie and Beth, our County Youth Commissioners have been out and about visiting various camps and events, touching base with leaders and of course our young people. Bury St Edmunds District Beaver's put them in the cells and offered them up for reward, at their western themed Camp! I am glad they managed to get out again! Ollie and Beth, as am I, are blown away by how progressive Suffolk is in developing our young people in shaping their own scouting.
Wolsey recently held another District Cub Council event at Belchamps Activity Centre, during which the Cubs trialled new activities for inputting into their programmes, whilst learning about risk assessments and developing a multitude of skills for life. Young leader training continues to grow throughout the county and it is evident that youth shaped scouting has been truly embraced and is more prominent in our sections than ever.
Lowestoft held their amazing, all section District camp at Herringfleet, which saw over four hundred young people from every section having the time of their lives and the fabulous leader team at Wolsey's District Beaver sleep over, provided lots of opportunities for our younger members to experience adventurous activities.
CMAT Hill Walking/Climbing - Sep-17
Wharfedale Hill Walking & Climbing event based at Curly Hill Scout Camp & Activity Centre, Middleton, Ilkley, West Yorkshire,
Saturday Sept 23rd to Sunday Sept 24th 2017 (arriving Friday night 22nd)

➢ For Scouts (minimum age 11 years at 01/09/2017) Explorer Scouts, Network and Leaders, Assistant Leaders, Section/Unit Assistants and other approved adults.
➢ Scouts should ideally be accompanied by a Troop Leader or approved adult. There are a limited number of places available to unaccompanied Scouts and bookings will be accepted at the discretion of the organising Team.
MCF Community Awards - Vote now!
MASONS CHARITABLE FOUNDATION – GRANT TO SUFFOLK SCOUTS
Voting has now opened for bids to share in the Masons Charitable Foundation's £50,000 give away in Suffolk. We are one of six charities competing.
Jane, our County Commissioner said:
"A grant of £25,000 would make a huge difference to our work. I would urge anyone and everyone to go online and vote for Suffolk County Scout Council. Please remember that every single vote counts. Any money Suffolk Scouts is awarded will go towards a Growth project that will be running for the next three years to eliminate our waiting list of 582 young people in the county. We need at least 150 new Leaders and supporters.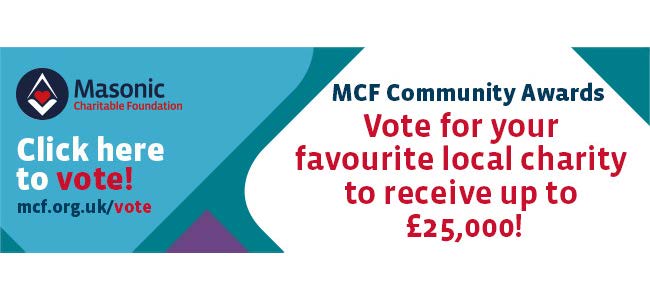 A professional Growth and Development Officer is being employed by Gilwell, the Headquarters of Scouting in the UK, to work together with the three counties of Suffolk, Essex and Bedfordshire, and Suffolk County Scout Council are contributing £5,000 each year as our share of his/her salary. The extra money will help to pay for venues and the hire of potential HQs in which the new Groups/Sections can meet".
New appointment: ACC 6-11 yrs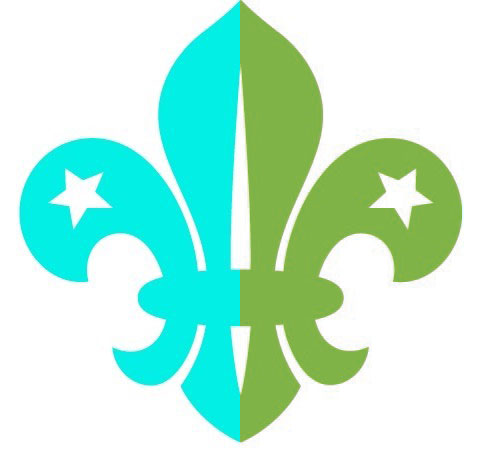 I would like to offer my congratulations and thanks to Brian Harvey, who has stepped into the role of ACC 6-11yrs, for Beavers and Cubs.
Brian has done a sterling job as ACC Beavers over the last five years and I know he will continue to use his infectious enthusiasm in developing and supporting both sections into the future. #Suffolkscouts #Foundation#volunteerweek

Jane Dickinson
County Commissioner