Welcome!
Welcome to the online home of Scouting in Suffolk. We'll aim to bring you all the latest news and resources we can to help you in the day to day fun, challenges and adventures in Scouting, regardless if you're a parent, young person or leader!
We hope you find this website useful and if there's something you would like to see, something we have spelled wrongly or you just want to let us know about something, then please get in touch via the "Contact Us" links!
International: Roverway 2108 & Jamboree 2019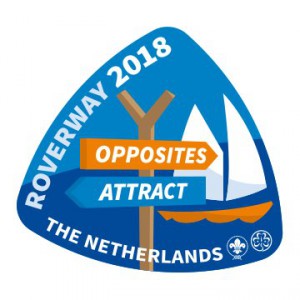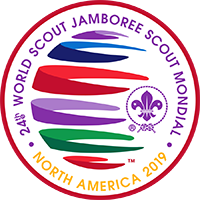 Invitations for leaders and participants for these events is available at their respective pages under the Youth Programme menu link or on the logos in this article.
Roverway 2018 is for Explorers and Network sections only and will be hosted by Scouting Nederland.
WSJ 2019 is currently looking for leaders for the Suffolk Contingent and also a Regional Unit
NOTE:
Closing date for the forms to be received by Karen Pettitt, ACC International is
23rd June 2017
so please ensure that the relevant people are made aware of these opportunities ASAP!
Introducing the new CC... and a challenge..
Hello to all you fabulous Suffolk Scouters, I do hope you had a lovely Easter!
I am delighted to have been asked to lead Suffolk forward as your new County Commissioner and am looking forward to getting out and about to meet you all.
I would like to thank Jenny for her wonderful service and true leadership of the County during her time at the reins. Jenny has always remained 'one of us' and cared passionately about not only our fabulous young people, but also the incredible leaders that Suffolk has, each of whom provide such fabulous opportunities for our young people. I share Jenny's passion for our wonderful county and am excited for Suffolk's future.
This is my first posting for County News and of course it needs a punchy title - and for this I need your help! Therefore, I am launching a County competition to come up with a snappy title for my slot in County News.
The only two things I am giving you to work with are...
a) My name is Jane Dickinson and
b) I am County Commissioner.
The competition is open to all scouters both young and old, from every section. Can you suggest a title? Send your suggestions to me please. The competition deadline is 15th June 2017 and the winner and runners up will be notified by the 20th June 2017. Good luck and thank you in advance!
Beaver Scout Challenge - Sweet result..
Brian Harvey, ACC Beavers challenged the Suffolk Beavers to fill Smarties tubes with 20p pieces to raise money for a local charity of their choice. The 31st/9th Beaver colonies choice was the East Anglian Childrens Hospice (EACH).
The Ipswich Star reported the event in their newspaper and the result was that £300 was raised which can pay for 9 music therapy sessions.
The full article and pictures can be seen on this link
Ipswich Star - Beavers Challenge
St Georges Day Awards 2017
Congratulations to the following for their recognition to services to Scouting in the St George's Day awards this year :-
SILVER WOLF
- in recognition of services to Scouting of the most exceptional nature
Gordon Edgar, District Administrator, Assistant District Commissioner- Adult Support, District Appointments

Joan Norman, Group Scout Leader, 1st Eye, Stowmarket.

John Mabb, District Vice President, Stowmarket, District Chairman Eastleigh & District, County Training Adviser, Hampshire.


BAR TO THE SILVER ACORN
- in recognition of further specially distinguished service
Barbara Cutting, Group Supporter, 1st & 3rd Stowmarket (Phoenix); District Administrator.

Peter Jarvis, Deputy County Commissioner; County Local Training Manager; County Trainer; County Training Adviser.

Christina Vickers, District Scout Active Support Member; District Training Administrator, Wolsey; County Beaver Scout Leader.

Janet Webb, Assistant Beaver Scout Leader, 13th Ipswich Sea Scout Group Orwell; Deputy County Training Manager; County Trainer; County Training Adviser.

Peter Buckle, County Secretary; County Administrator; District Scouter, Orwell.


SILVER ACORN
- in recognition of specially distinguished service
Margaret Chilestone, Group Scout Leader, 1st Red Lodge; Assistant District Commissioner-Beaver Scouts, Bury St Edmunds; County Training Adviser.
Suffolk County Commissioner announcement
Message to all Suffolk Scouts leaders and supporters
Dear all
I am delighted to let you know that, following an extensive search process, I have appointed Jane Dickinson as the County Commissioner for Suffolk Scouts.

Jane will take over from Jenny Mullan on 18th April and they are working together to ensure a smooth handover.

Jane will already be known to many of you as the Deputy County Commissioner for Youth Programme, but she has held many roles over the years in Suffolk and elsewhere. Most recently, before taking on her DCC role, she was Deputy DC in Bury St Edmunds and led the Suffolk Unit to the last World Scout Jamboree.

CMAT - Scotland 2019
The CMAT team are preparing an adventurous activity holiday to the Ben Nevis area in Summer 2019.

Please see the attached flyer for more information and register your interest with Andrew Waller.


Adventurous Activity First Aid
The CMAT team have organised a specialist first aid course at Bradfield Park for all leaders running adventurous activities.
Please see the attached information sheet for further information. The cost for the weekend course (2/3-Dec-17) is £30.