Welcome to the autumn edition of County News, as we head in to a new scouting year. I hope you all had a fabulous summer, whether you spent it resting, planning, camping here in the UK or of course travelling. In scouting, our summer breaks are often very busy, as expeditions and larger camps get underway. The summer of 2017 has been no exception. Suffolk Scouts have been globetrotting, camping and taking part in amazing activities all throughout the summer months, creating a long trail of memories, which for hundreds of our young people will, I am sure, last a lifetime.
Orwell District Explorers had an awesome time as participants at the Danish National Jamboree in Sønderborg. This experience saw 17 explorers joining with 37,000 other international scouts and guides, sharing in cultural exchange and enjoying a plethora of activities and making friends.Jamboree's really are a special opportunity and my thanks go to Rob and Heather Bridges, as well as Michael Peck for all of their hard work in providing young people with a Jamboree experience.
The ever busy County Mountain Activities Team (CMAT) spent their summer expedition in Kandersteg, Switzerland, where they walked at some serious altitude. The CMAT guys never fail to amaze me, in their provision of adventurous opportunities and excellent leadership. My thanks to the CMAT leader team for all of their awesome work.
Also this summer, you may have heard about the 113 of us that undertook the 26 day 'Umphakathi' expedition and Explorer Belt to South Africa and Lesotho. The word Umphakathi means 'Community', which was very fitting to the nature of the expedition. Our young people, along with 10 from Mafikeng, 17 from Wiltshire, two from Hertfordshire and one from Newcastle-Under-Lyme, worked tirelessly during the expedition to develop infrastructure, improve sanitation provision and provide opportunities for local children and scouts to enjoy their environment, through the development of activity areas. Suffolk Scouts made a very real difference in communities, working with local people to improve lives.

Of course, you can't visit Africa without a game drive to look for the big five, and a little bit of adventure too! Friendships were
made along with many special memories that I am sure will stay with our young people for many years. My sincere thanks go to the leader teams that helped make the expedition such a success.
In my last dispatches, I announced that the Umphakathi expedition marked the start of a long term relationship with our friends in South Africa. I am delighted to announce that we have now entered a formal partnership with our colleagues in the North West Province, and more specifically Mafikeng. Those of you who have been kicking around a while will know the significance that such a partnership holds, as Mafikeng is of course the birth place of scouting. The partnership will provide many opportunities for young people in both regions, not only through international travel opportunities but also through the sharing of ideas and resources for the delivery of the global programme in section meetings. There will lots more information about the programme opportunities surrounding the partnership through your sectional ADC and DC, once we have met later in the autumn. Of course, in having a partnership, we need a badge to celebrate. Shortly, I will be sending out via the ACC's, an invitation for sections to take part in a County Commissioners Challenge to design the very first badge for the partnership. The badge, once selected will be available for all Suffolk scouters to wear on their uniform for one year, in solidarity with our partners in Mafikeng, so please do keep an eye out for the challenge. These are very exciting times for Suffolk and the winning badge will make history! (Editors note: Mafikeng is the local modern name for Mafeking - officially Mahikeng now)


One of our most awesome of events of the summer was of course the Suffolk MOOT VI, which took place at RAF Brentwaters over the August bank holiday weekend. I couldn't attend the whole event, but I had regular updates about the quality of the activities that were available and the amazing talent that showed itself in MOOT'S got Talent.

I will never forget the awesome sight of over 1000 scouters marching with their flags up to the closing ceremony, in time to a bucket samba band. As I arrived on the Saturday and the Monday, I remember thinking to myself, 'what a lovely atmosphere…everyone is so happy'. Suffolk MOOTVI really was a showcase for Suffolk and I would like to congratulate David Clements, Chairman of the MOOTVI committee, for leading his amazing team so effectively and on his receipt of the 40 years of service award.

I am so very grateful to the whole organising committee, as well as every leader and supporter for all of their work in making MOOTVI such a success.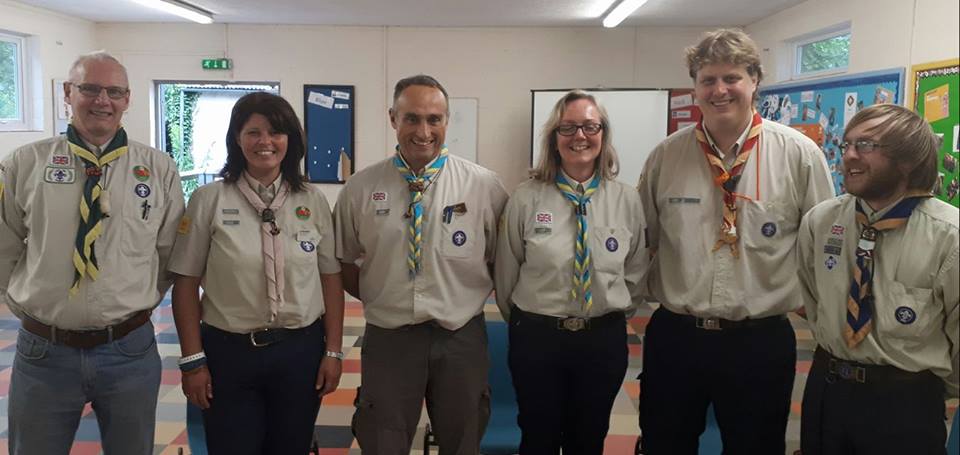 Prior to the summer break, we had the honour of recruiting the leader team for the Suffolk Unit and the Regional Combined Unit for the WSJ 2019. Congratulations to the Suffolk Unit leaders, Jon Illingworth (UL), David Clack (Dep UL), Angela Humphries (Assistant UL) and Paddy Jackaman (Assistant UL), and also to our Regional Unit leaders, Jo Cracknell and John Pitcher. Shortly selection details for participants will be announced and WSJ fever can commence, for all sections.
I would like to take this opportunity to also introduce and congratulate a few new names to my county team. We are so excited about working with these guys, and in turn with you amazing scouters, as we take Suffolk forward into the future. Keith Barber – Deputy County Commissioner; Martin Brooks – District Commissioner (Bury St Edmunds); Jackie Jones ACC - Mafeking Partnership; Alfie Green – County Training Manager; Bruce Scott – Youth Programme Awards (14-25yrs); Peter Gibbs – Youth Programme (11-18yrs) and Steve Dodds – Youth Programme (DofE Advisor). I am delighted that Neil Bolger will be staying with the county team as ACC Youth Programme (adventurous activities), as well as Keith Gleen, who will continue supporting development and waiting lists, and Leigh Foster, who is taking on the role of ACC Youth Programme (Water Activities), as well as MAPS and Deputy CTM.

Would you like to join the County Team? I am looking for a few more members to complement my team of Assistant County Commissioners. In particular, I am looking for a specialist in Special Educational Needs and Disabilities (SEND), as well as a lead for development and growth in the county, and finally a Supporter of the Nights Away Permit Scheme (SNAPS). We are also looking for a Youth Trustee for the County Executive, could that be you? If you are interested in any of these roles and are at least 18 years old, please do get in touch with me or one of the county team for more information.
Rosemary Stratton, one of our dedicated Vice Presidents, is standing down from her role after many years of dedicated service. I would like to extend my thanks on behalf of Suffolk Scouts to Rosemary, for all of her support over the years.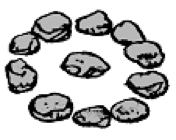 Gone Home: It was with great sadness that I received the news that two of our Suffolk family passed away in recent days. Gemma Robertson, a dear scouting friend to many, sadly passed away on Thursday following a short illness. Gemma was a fantastic leader and county training advisor, who will be sorely missed by so many people. Our sincere condolences go to Gemma's family and partner, Stephen.
Peter Reynolds, Stowmarket District Secretary also passed away last week, following a period of being unwell. Peter recently received his 60 years of service award and was a beacon for scouting in the county. As a testament to Peter, I met a leader from London called William, whilst at the National AGM (Gilwell Reunion). He approached me to ask if I knew Peter, at which I shared with him the sad news of Peter's passing. William went on to tell me that Peter Reynolds was his first scout leader and that he was the one who inspired William to become the leader that he is today. Peter Reynolds will be missed by many, near and far, and we thank him for his dedicated service.
Thank you all for everything that you do for our young people. You really are changing lives!
Jane