When & Where!
The World Scout Jamboree will be held from 1 to 12 August in 2023 in SaeManGeum, Jeollabuk-do Province – South Korea.
The World Scout Jamboree is a Scouting jamboree of the World Organization of the Scout Movement, typically attended by more than 50,000 Scouts from around the world, aged 14 to 17, with the aim of cultural exchange and building friendships.
Suffolk Saxons
The Suffolk contingent has used the famous helmet from Sutton Hoo as inspitaion for the unit badge and name which was unveiled at an event at the site last year. If you're a member of the contingent you will be a member of the special Facebook group that keeps everyone informed. Some posts make it to the Suffolk Scouts Support page which you also have to be a member to see in detail.
Dream : LIVE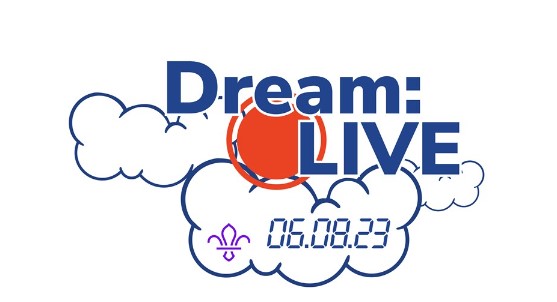 On 6 August 2023, everyone from the youngest Squirrel and Rainbow, up to the oldest volunteer, will be able to join in the fun of the 25 World Scout Jamboree (25WSJ) without leaving their meeting place, camp, or even their home. This is Dream:LIVE and your chance to share your roar.
Dream:LIVE brings the excitement of more than 40,000 Scouts at the 25WSJ back home to the UK, through a range of activities and interactive sessions. For one day, you don't need to travel to Korea to take part in some Jamboree fun.
As well as activities, across the day you'll also have a chance to learn more about the 25WSJ, what the UK Contingent has been doing, and learn about Scouts from all over the world
Find out more at the Dream:LIVE website where you will need to sign-up (group or individuals) to take part. There's also a badge available from Scout Shops for the event.
Find Out More
To get more information about the event in South Korea, you can
- Visit the organisers website 2023wsjkorea.org where you will find information on the 'Draw your Dream' theme, the programme, and the site.
- visit the WSJ Facebook site at - WSJ Korea Official FB site which is full of the latest news from the event.
- Go to the UK Contingent website that has a number of links to other aspects.
Ask Us
If you have any questions we'd love to hear from you, contact
This email address is being protected from spambots. You need JavaScript enabled to view it. (click on link)