The Programme Hub Is now Live - CLICK HERE! - Over Sixty Programme Ideas... with More Being Added Every Day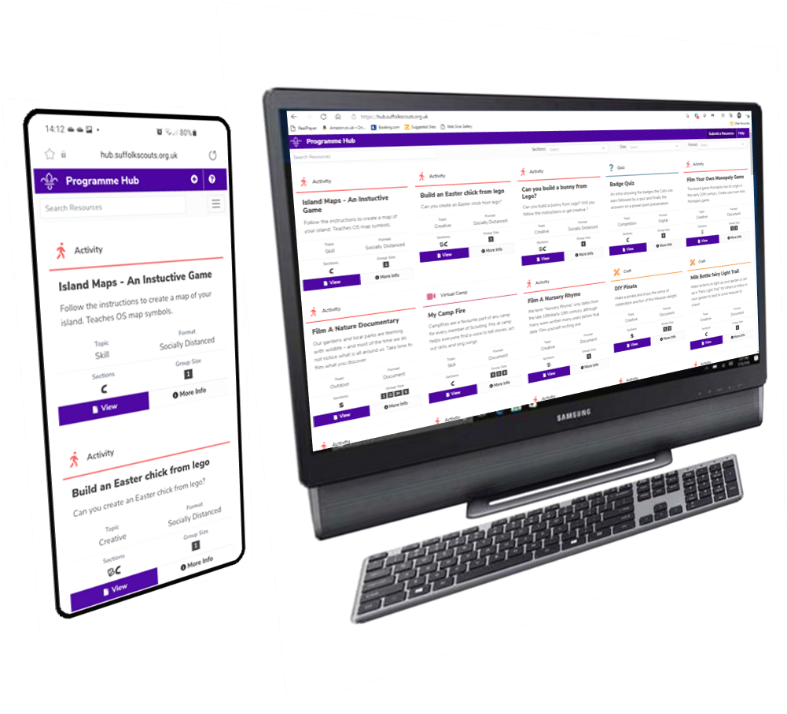 Based on your feedback you asked for more programme ideas for on-line/Zoom/Teams programmes and face-to-face social distanced ones which were easily accessible to download on-line. We've developed the Hub so you can now:
Find programme ideas that suit your needs for your section / numbers of people
Easily search and filter for programmes on-line and on your mobile
Upload programme ideas which have worked for you to share with others
During this phase of returning to face-to-face or running a blended programme, this is the ideal tool to help you to provide Beavers, Cubs, Scouts and Explorers with programmes that help them achieve top awards in their section.