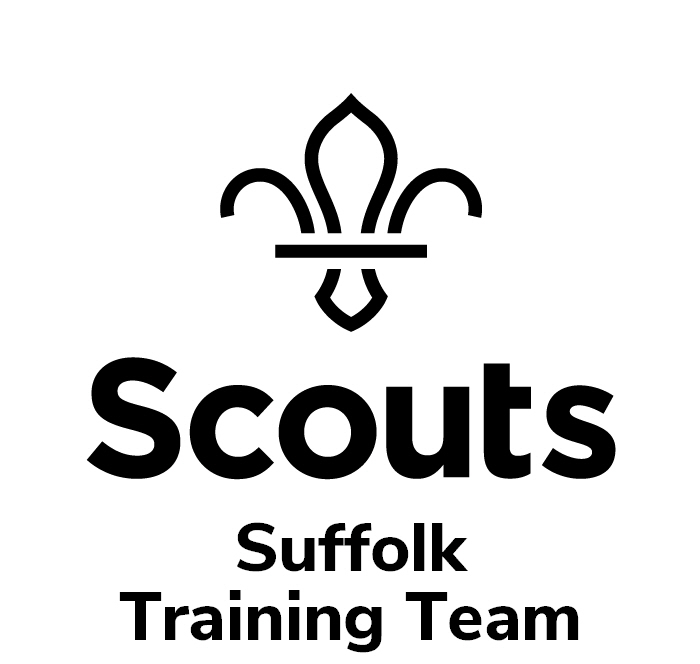 We are here to offer you the best training experience during your Scouting career and we have a dedicated team available to help you deliver the best possible experience for the Scouts in your care, whatever their age... and that includes you too!
For on-line learning modules, there is some accessibility advice at the following link to information provided by HQ about the different tools and options available to you - see https://www.scouts.org.uk/accessibility-at-the-scouts/using-accessibility-tools-for-independent-learning/
Some specific courses may be highlighted below for information.

The Training Team can be contacted via their main contact page here - Training Team.
---
Latest Training News
The Training Team have put together a programme of training opportunities that will take place via Zoom on weekday evenings. Below are the opportunities available, along with links to book places. Please circulate widely.
Working with Adults (Module 9)- Over two sessions on 11th & 18th January 2022. You must attend both sessions.
Programme Planning (Module 12B)- 3rd February 2022
Advising on Adult Appointments (Module 37)- 7th February 2022

(For members of Appointments Advisory Committees)

International (Module 19)- 15th February 2022
Assessing Learning (Module 25)- 15th February 2022

(For Training Advisers and Activity/ Night's Away Assessors)

NEW ADDITION - Introduction to Residential Activities (Module 16)- 17th & 24th February 2022
National Small-bore Rifle Association Youth Proficiency Scheme Air Rifle Tutor qualification - weekend courses in Suffolk in 2022.
This qualification will enable adult leaders or section assistants with a 'Full' appointment on Compass to lead small-bore air rifle shooting. Shooting activities are not covered by the Scout Adventurous Activity Permit Scheme; this is one of the qualifications approved by the Scout Association to lead air rifle shooting.
The cost for the two-day course is £100 per person. This covers the NSRA tutor fees and venue costs. Payment details in booking links.
9th & 10th April, Ipswich area: https://bookwhen.com/suffolktraining/e/ev-sh8i-20220409100000
7th & 8th May, Mildenhall: https://bookwhen.com/suffolktraining/e/ev-smj6-20220507100000
---
Managers and Supporters Skills Courses
These courses are run in the East of England Region by the Regional Team using County resources on a rotational basis. Please note that you can attend any course across the Region, it doesn't have to be just in Suffolk!
Please check on the booking link below for latest information.
The East of England Region use one booking system for Managers and Supporters - use this link to book on courses and check for updates.
---
Compliance Training Courses

In order to meet the leadership training requirements, several courses have been laid on in districts to meet the need for courses. These are published below as they are received. Bear in mind that priority for places may be for those districts first.
On-line courses are not suitable for everyone and so some other arrangements can be made. Please contact your Local Training Manager for more information.
---
Essential Information Training (Module 1)
Essential Information is great training for all adults involved in Scouts as it provides information on Scouts history, our fundamentals such as the Promise and Law, how to keep everyone safe and more about our structure and how Scouts are inclusive.
It's independent learning, so you don't have to attend a course to complete it. Almost all volunteers in Scouts need to complete this training. You can check the Appointments: Table 2 document which lists all roles and their training requirements to see if you are required to complete it.
Link for Essential Information Training
GDPR Training

With the introduction of the General Data Protection Regulations, HQ have developed a new e-learning module that is compulsory for all adults to complete.
If you are a new leader or Executive Committee member, this is now part of your Getting Started training which must be completed within 5 months of your appointment.

Once the e-learning has been completed, please show the certificate to your Training Adviser or send a copy to your Local Training Manager so your Compass profile can be updated accordingly. The e-learning can be found by clicking this link.

Safety Training

This needs to be current at the time of your Appointment Review or after 3 years to keep it up-to-date (where required). Click here to go to the online training introduction page (updated Sep-2020). Please remember to print off/save the certificate on completion for your records and to show/send to your training manager.
Safeguarding Training

The on-line training is an alternative to a face-to-face course and is required to be up to date at the time of your Appointment Review. or after 3 years to keep it up-to-date (where required). Click here to view the introduction and start the training. Print off the certificate on completion for your records and show/send to your training manager. (updated Sep-2020).
Trustee Induction
This element of training was included as part of Essential Information (Module 1EX for Executive Committee members) but now has been split out as separate training and is recorded separately on Compass. Credit is given for previous learning. From Sep-2020, new roles requiring this should complete the e-learning course here - Trustee Induction - and print off/send the certificate when completed to show/send to your training manager.
---
First Aid / First Response - Module 10A & 10B
Available to anyone wishing to complete this module for the first time or as a renewal. Renewals should, preferably, be completed before the current certificate expires to ensure continuous cover.
A link to understand how it's working currently - First Aid Training explained

First Aid training is organised by the Local Training Manager (LTM) in your Districts when there is enough demand. Please contact your LTM to find out when your next course is.
From May 2021, you may be able to join the on-line training provided a National Team. Information should be available about this on the link below or your LTM.
There is some on-line reference material from HQ regarding First Aid at First Aid Training , though please discuss options with your line manager/LTM after reviewing this