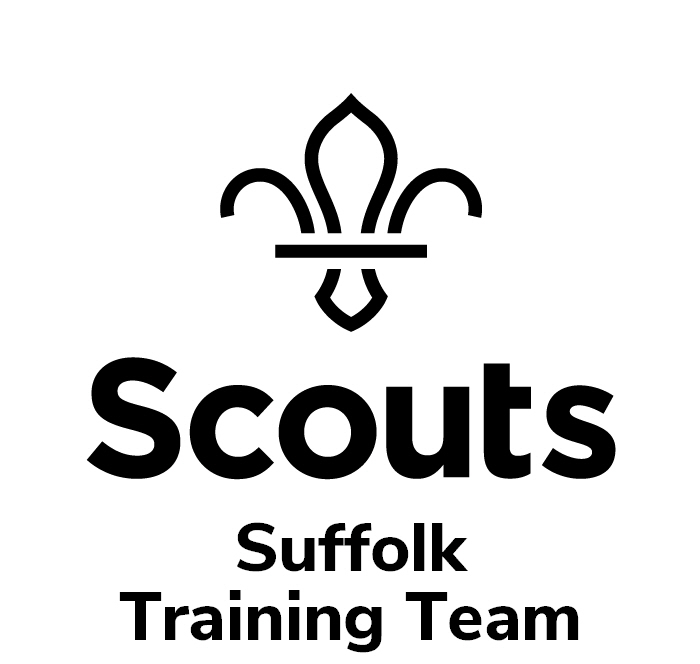 We are here to offer you the best training experience during your Scouting career and we have a dedicated team available to help you deliver the best possible experience for the Scouts in your care, whatever their age... and that includes you too!
Some specific courses may be highlighted below for information.

The Training Team can be contacted via their main contact page here - Training Team.
---
Latest Training News
Booking is now open for the training academy at Hallowtree Scout Activity Centre on 16th (9am – 3.30pm) & 17th ( 9am – 3.15pm) October 2021, During the weekend the following modules are being run:
Saturday 16th October
Skills of Leadership (08)
Introduction to Residential Experiences (16)
Growing the Section (13)
Running Safe Activities (17)
First Aid Practical (10B) – 15min practical assessment sessions
Sunday 17th October
Working with Adults (09)
International (19)
First Aid (10A &
Bookings can be made via this link above
The academy is being run on a smaller scale this year with limited numbers to allow social distancing and covid controls to be maintained during the event.
County Training Manager
Tomahawk Throwing Training, Mildenhall Scout HQ/Hallowtree Activity Centre (status as at 12/09/21)
This training course will give you the knowledge and skills to run safe tomahawk throwing sessions with your section(s) and all sessions are now fully Booked
Archery Weekend
There is also a further archery permit training and assessment weekend: 25th & 26th September. Link to book below. Please read and follow the booking details carefully.
Archery Training Event - Sep25 - now Fully Booked
If, after reading the information on Bookwhen, you still have any questions, please let me know.
Best wishes
Leigh Foster-Green
Assistant County Commissioner (Water Activities)
Manager of the Activity Permit Scheme
Deputy County Training Manager
Suffolk Scouts
---
Managers and Supporters Skills Courses
These courses are run in the East of England Region by the Regional Team using County resources on a rotational basis. Please note that you can attend any course across the Region, it doesn't have to be just in Suffolk!
Please check on the booking link below for latest information.
The East of England Region use one booking system for Managers and Supporters - use this link to book on courses and check for updates.
---
Compliance Training Courses

In order to meet the leadership training requirements, several courses have been laid on in districts to meet the need for courses. These are published below as they are received. Bear in mind that priority for places may be for those districts first.

CORONAVIRUS - First Aid Course 10B and other face-2-face courses are all cancelled until further notice. Essential Information (Module1), GDPR, Trustee Induction, Safety & Safeguarding may all be done on-line. See below for details.
On-line courses are not suitable for everyone and so some other arrangements can be made. Please contact your Local Training Manager for more information.
---
Essential Information Training (Module 1)
Essential Information is great training for all adults involved in Scouts as it provides information on Scouts history, our fundamentals such as the Promise and Law, how to keep everyone safe and more about our structure and how Scouts are inclusive.
It's independent learning, so you don't have to attend a course to complete it. Almost all volunteers in Scouts need to complete this training. You can check the Appointments: Table 2 document which lists all roles and their training requirements to see if you are required to complete it.
Link for Essential Information Training
GDPR Training

With the introduction of the General Data Protection Regulations, HQ have developed a new e-learning module that is compulsory for all adults to complete.
If you are a new leader or Executive Committee member, this is now part of your Getting Started training which must be completed within 5 months of your appointment.

Once the e-learning has been completed, please show the certificate to your Training Adviser or send a copy to your Local Training Manager so your Compass profile can be updated accordingly. The e-learning can be found by clicking this link.

Safety Training

This needs to be current at the time of your Appointment Review or after 3 years to keep it up-to-date (where required). Click here to go to the online training introduction page (updated Sep-2020). Please remember to print off/save the certificate on completion for your records and to show/send to your training manager.
Safeguarding Training

The on-line training is an alternative to a face-to-face course and is required to be up to date at the time of your Appointment Review. or after 3 years to keep it up-to-date (where required). Click here to view the introduction and start the training. Print off the certificate on completion for your records and show/send to your training manager. (updated Sep-2020).
Trustee Induction
This element of training was included as part of Essential Information (Module 1EX for Executive Committee members) but now has been split out as separate training and is recorded separately on Compass. Credit is given for previous learning. From Sep-2020, new roles requiring this should complete the e-learning course here - Trustee Induction - and print off/send the certificate when completed to show/send to your training manager.
---
First Aid / First Response - Module 10A & 10B
Available to anyone wishing to complete this module for the first time or as a renewal. Renewals should, preferably, be completed before the current certificate expires to ensure continuous cover.
A link to understand how it's working currently - First Aid Training explained

First Aid training is organised by the Local Training Manager (LTM) in your Districts when there is enough demand. Please contact your LTM to find out when your next course is.
From May 2021, you may be able to join the on-line training provided a National Team. Information should be available about this on the link below or your LTM.
There is some on-line reference material from HQ regarding First Aid at First Aid Training , though please discuss options with your line manager/LTM after reviewing this