We have linked with Volunteer Suffolk which may have further specific volunteer positions advertised for local scout groups - please go to the Volunteer Suffolk website for more information and where you can see an outline of all the roles advertised
Whether you want to work with young people directly or help behind the scenes, there's something for everyone at Scouts.
All our activities are run by volunteers, who might join us because they want to:
Try something new
Make friends
Spend time with their children – or gain experience with young people
Do something good for their community and themselves
Keep their bodies and brains active and happy – whether that's by scaling mountains, sharing skills or serving tea
All end up making a huge difference to young people's lives – gifting them with skills for life, and learning a whole lot about themselves along the way - see Nat's Story below..
More information about volunteering is available here - Volunteering with Scouts
Please find below some of the current vacancies that we have in Suffolk
. Details are available in the links associated.
Please contact the nominated person or the
County Office
in other cases.
---
We are currently looking for advisers for a range of adventurous activities:
Archery,
Air rifles,
Tomahawk throwing,
Canoeing, kayaking, bell boating,
Stand-up paddle boarding,
Sailing and power boating.
Are you a current and active practitioner in providing the activity for young people? Could you act as the 'go-to expert' for questions about running the activity within Scouting?
Would you enjoy encouraging adults and young people to gain adventurous activity permits or qualifications, organising training or permit assessment courses for your activity, supported by our team of assessors?
Can you use data to communicate with permit holders whose permit is due for renewal and coordinate renewals and reassessments? Click on the picture to see more information.
What are you waiting for? Get in touch for an informal discussion – eMail This email address is being protected from spambots. You need JavaScript enabled to view it., Manager of the Activity Permits Scheme.
---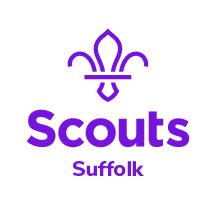 We have some County vacancies, who will also join in with Suffolk Scouts Programme team to work with Districts and groups across the County to support a quality programme and of course hopefully achieve more Top Awards.
Please take a look at the role descriptions. If you want to find out more, please contact Ollie Smith – Deputy County Commissioner (Programme) This email address is being protected from spambots. You need JavaScript enabled to view it. .
We would love to hear from you by the application deadline of 22:00 on 16th May.
Assistant County Commissioner – Beavers
Assistant County Commissioner – Explorers
Assistant County Commissioner – Young Leaders
How to apply:
Please email This email address is being protected from spambots. You need JavaScript enabled to view it. outlining why you would like to apply and your biggest aspiration of the role.
If you know of someone who you might think be good at the role, we would also love to hear about them!
Remember - Application Deadline 16th May 10:00pm
Thank you!