The Croft Camp Site, Bures, Suffolk
The home of good hiking country.....

1st Bures Scout Group has periodic use during the Summer only (1st March-31st October) of an area adjoining their Headquarters in The Croft (off the High Street). The site consists of grazed pasture, with wooded area running down to the River Stour. The camp site is ideal for Summer Camps, Patrol camping, Lightweight camping, DoE, Survival Skills, District and County events. Only one group will be allowed to camp at any one time. Out of season in the Scout Headquarters grounds, flood light for late winter arrivals!
We have a landing stage and floating pontoon for kayaking, boating, (Classification of River Stour B1 non-tidal), swimming and rafting activities.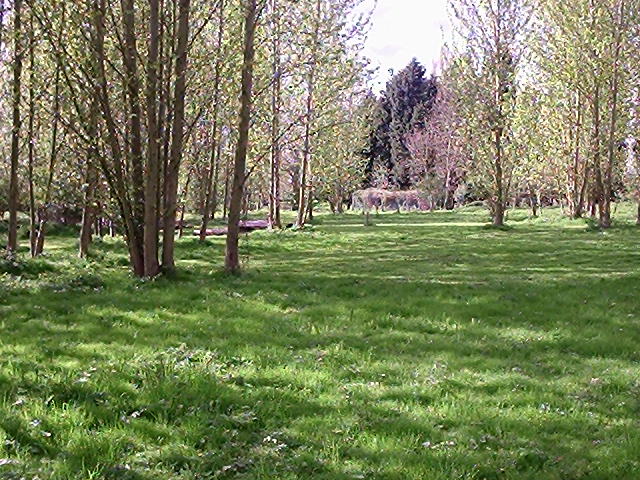 FOR HIRE?
• Fully fitted kitchen with catering for 30
• Main Hall (idea for Cub and Beaver Sleepovers)
• Kayaks, Canadian Canoe, Buoyancy Aids & Helmets
• Easy access onto the River Stour using our landing stage
• Rafting equipment
• Altar Fires
• Air Rifle Shooting
• Pioneering equipment
• Wood Fires allowed and large wood pile
• Toilets & Showers
• Mains Water on camping field
• Great hiking routes - ideal for Patrol/District/County/DoE Hikes close to Stour Valley Path & South Suffolk A2 Cycle Route

HOW MUCH?
Camp Site Fees £3.50 per person per night • Hire of Main Hall £50.00 per 24hrs
WHERE IS THE SITE?
Map OS Sheet: 155 (Bury St Edmunds & Sudbury) Ref: 906343
We welcome site inspections. See our Web Site: http://www.1stburesscouts.org.uk for more information.

If you are interested in Camping at The Croft Camp Site, Bures please contact:
Paul Snelling (District Scout Leader) (01787) 370301 or e-Mail link: This email address is being protected from spambots. You need JavaScript enabled to view it.