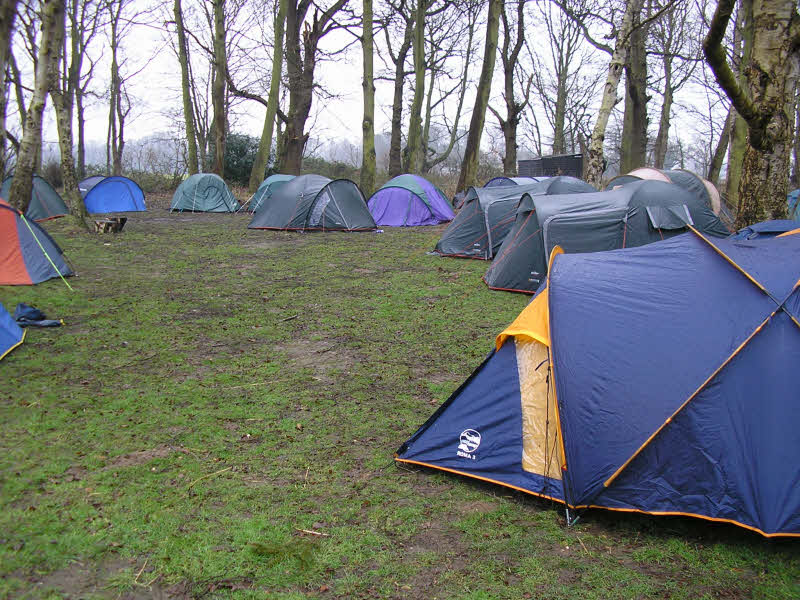 Part of the Somerleyton Estate and used by kind permission of Lord Somerleyton, this 12-acre site consists of a section of woodland by a lake.
Clearings among the trees provide the camping areas for up to 60 people with indoor accommodation for a further 25 available. The lake may be used for swimming and boating and good walking country surrounds the site.
Otherwise no on-site activities are provided but a theme park, wildlife park, sports centre and bowling alley can all be found nearby. There is one shop within walking distance of the site with a superstore 6 miles away.
Fires may only be lit in the fire boxes available from the part-time warden, or in the fire pits located at the discretion of the Warden outside the Crew's lodge or in the campfire hollow. Campers should note that firewood is generally scarce.
There is a toilet and shower block with a separate accessible block for wheelchair users. Additionally there is a wash-up area adjacent to the duty Warden's hut. There is a providore that sells souvenirs and badges.
The site, which is open all year round, can be accessed by coach. Note that vans are not permitted on-site for loading/unloading purposes, however trolleys are available for this purpose.
Contact
Sue Hawksworth - Tele: 01502 519035 or 07840 730275 E-Mail: This email address is being protected from spambots. You need JavaScript enabled to view it.
A link to the campsite booking form is available here.