We are committed to supporting older Explorer Scouts and Adults to gain the qualifications, skills and experience needed to go on to gain permits to lead a range of Adventurous activities.
The 'Pathways to Permits' listed below should allow you to see what is required for some of our more common adventurous activities along with a checklist, a permit application/assessment and a logbook.

For those not listed, please see the Adventurous Activty Permit Scheme information on the Scout Association main website for more information regarding the scheme and activities.
Steve Cridland
(MAPS)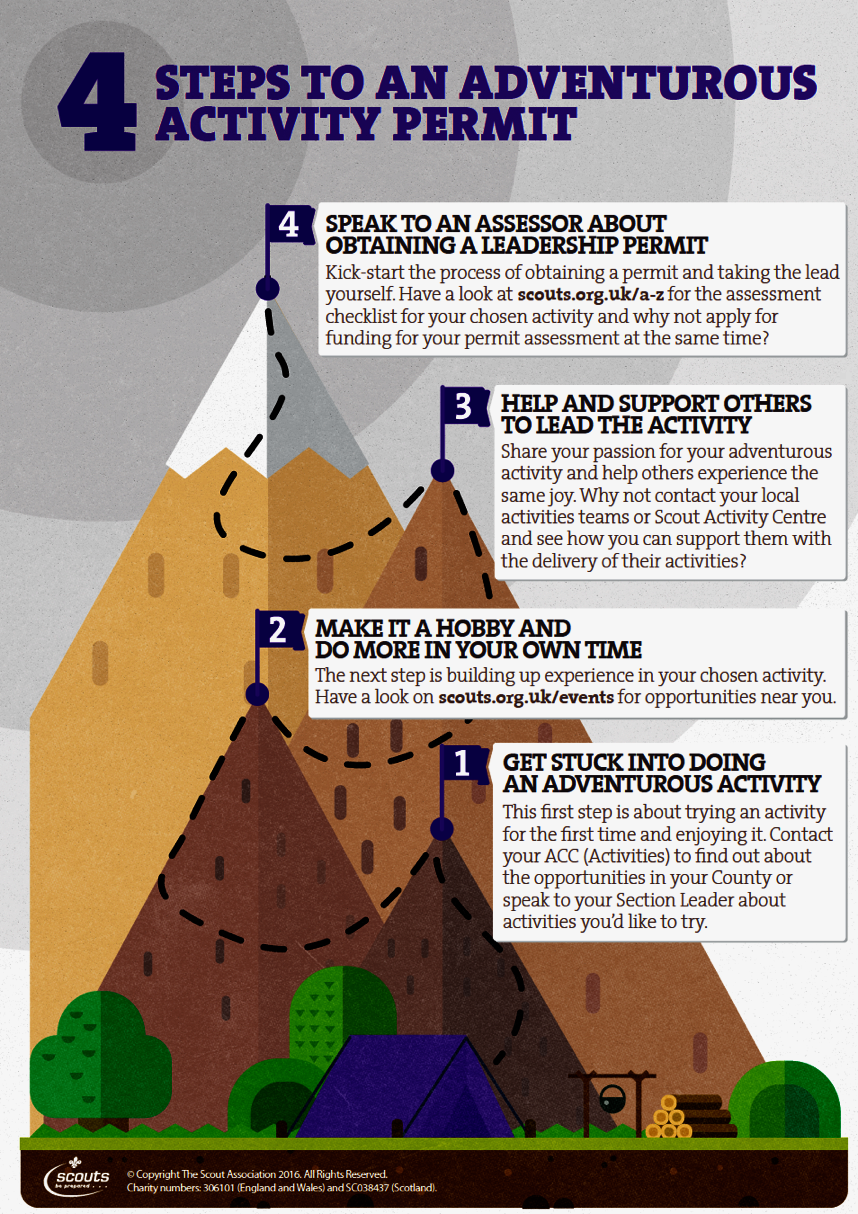 Adventurous Activities
Water Activities