We are committed to supporting older Explorer Scouts and Adults to gain the qualifications, skills and experience needed to go on to gain permits to lead a range of Adventurous activities.
The 'Pathways to Permits' listed below should allow you to see what is required for some of our more common adventurous activities along with a checklist, a permit application/assessment and a logbook.

For those not listed, please see the Adventurous Activty Permit Scheme information on the Scout Association main website for more information regarding the scheme and activities.
Leigh Foster-Green
(MAPS)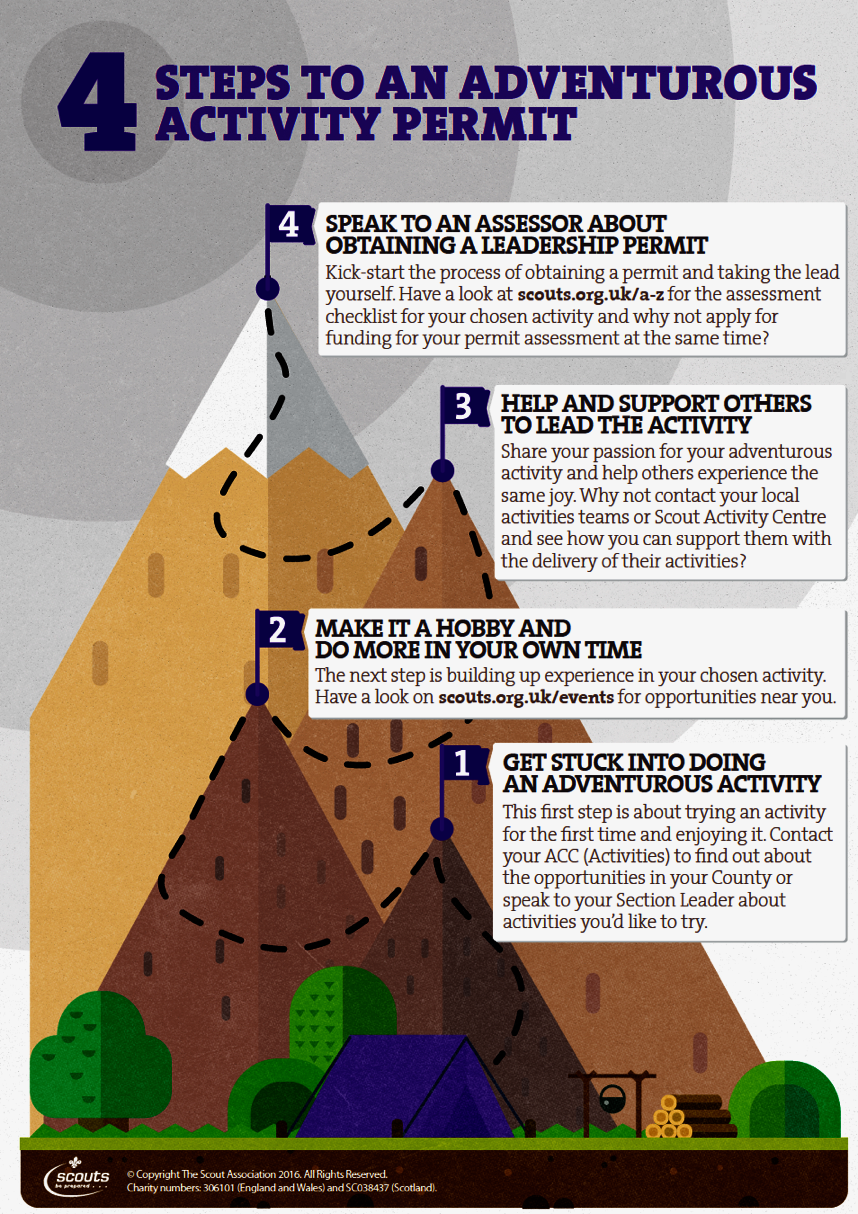 Adventurous Activities


List of Adventurous Activities assessors- Sep-2017
Hill Walking
- Neil Bolger, Dave Ward, Keith Sparrow, Andrew Waller, Simon Dennis

Climbing Assessors
- Peter Gibbs ( Artificial / Towers)
- Phil Gatnett (Natural / Rock)



Water Activities

List of Water Activities assessors- Sep-2017

Contact details for all assessors can be found via the 'Assessor Search' function on Compass. Click on the search symbol (magnifying glass) then click on 'Find Members'. The 'Assessor Search' option will appear in the menu on the left of the screen.